Getting married is one of the biggest days of your life, and you want everything to be perfect. One of the most important decisions you'll make is choosing the right wedding band to provide the entertainment for your reception. In this blog post, we'll go through some key considerations to help you make the right choice.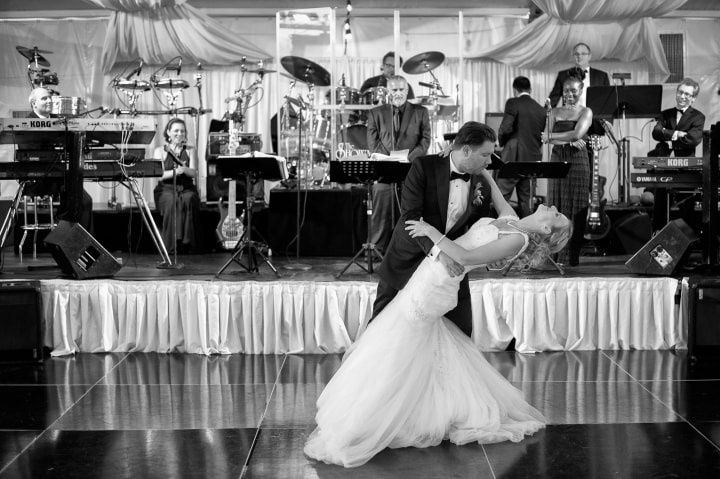 Consider Your Audience
When choosing a wedding band, it's important to consider the audience you'll have on the night. Most weddings have a diverse crowd with varying tastes in music. The right band will be able to read the room and play music that appeals to everyone. Make sure to ask the band about their experience with weddings and their approach to choosing the right songs for the night.
Choose a Band with a Diverse Repertoire
Speaking of songs, it's important to choose a wedding band that can play a variety of genres. The last thing you want is for the dance floor to empty because the band is only playing one style of music. A good wedding band will be able to play everything from classic rock to country to pop hits from different eras.
Read Reviews and Get Referrals
One of the best ways to choose a wedding band is to read reviews from previous clients. Check out their website and social media pages to see what people are saying about them. You can also ask for referrals from friends and family who have recently gotten married. A good band will have plenty of happy clients who are eager to recommend them.
Consider Your Budget
Wedding bands can vary in price, so it's important to consider your budget when making your choice. Keep in mind that you get what you pay for, so don't skimp on entertainment. A good band will be worth the investment, and they'll help ensure that your reception is a night to remember.
Conclusion
Choosing the right wedding band can be a daunting task, but with the right considerations, you can make the process easier. Remember to think about your audience, choose a band with a diverse repertoire, read reviews and get referrals, and consider your budget. With these tips in mind, you'll be sure to choose the perfect wedding band for your big day.